Ultimate Snorkelling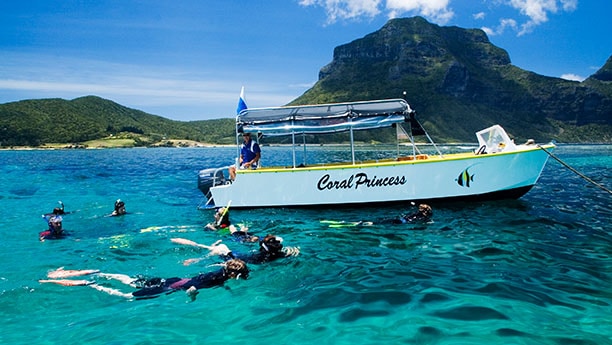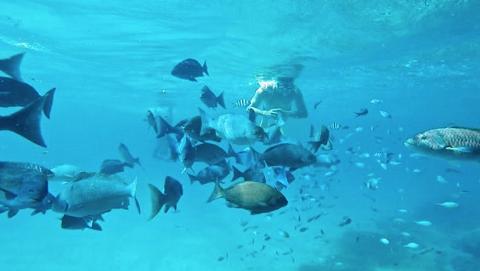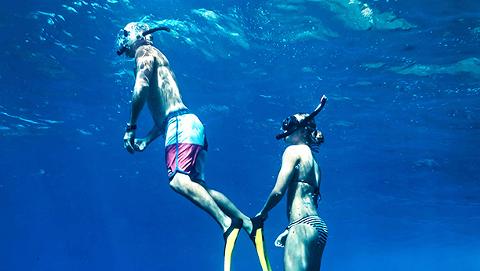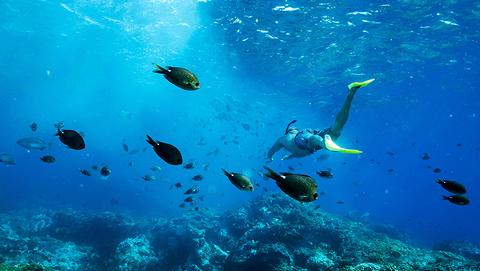 Duration: 2 Hours (approx.)
Location: Lord Howe Island, New South Wales
Product code: UST
Description


For the snorkelling enthusiast join us on our two hour Ultimate Snorkelling Tour to four or more of the lagoons most amazing coral gardens. Enjoy snorkelling within the calm pristine waters of the lagoon and marvel at the diversity of this reef environment.
The Ultimate Snorkelling Tour has been developed specifically by Lord Howe Environmental Tours to enable snorkelers to experience the greatest range of coral communities and fish fauna within the Island's stunning lagoon. We take you to four amazing locations on this tour.
Erscott's Hole
Located on the inside of the main western reef, and dominated by a luxuriant garden of staghorn coral (Acropora lovelli) Erscott's Hole is a must see location. Frequented by the glass bottom boats, Erscott's hole is famous for its Double Header Wrasse (Coris bulbifrons), Spangled Emperors (Lethrinus nebulosus) and numerous other beautiful reef fish species.
Erscott's Reef
Boasting the greatest coral density and diversity within the lagoon, Erscott's reef offers a range of snorkelling experiences, from the deep western tip of this reef to its shallower eastern side. Relax as you view the fragile coral gardens dominated by brightly coloured tropical species or challenge yourself as you dive to greater depths to view schools of Many Spotted Sweetlips (Plectorhinchus multivittatum) and turtles.
Comets Hole
Be amazed at the incredible variety of marine life found in this deep coral hole, ranging from massive Black Stingrays (Dasyatis thetidis) to animated clown fish (Amphiprion mccullochi). Located centrally within the lagoon, Comets Hole will also reveal to you some of the more timid lagoon inhabitants including the Painted Rock Lobster (Panulirus versicolour) and the Tiger Cowry shell (Cypraea tigris).
The Horseshoe
Located on the southern side of Blackburn Island, the Horseshoe is a shallow reef dominated by neon coloured corals (Porites sp.) and mesmerising Butterflyfish. Due to its shallow environment and calm waters, this site is the perfect location for those learning to snorkel.
For those learning to snorkel and young children, lifejackets, wetsuits, and floatation tubes are provided free of charge.
This tour is tide-dependent, and therefore will be scheduled one week in advance. Please see confirmation emails for details.

Tour Price includes:
Snorkelling equipment provided